We aim to make sure that everyone is able to enjoy the freedom of having free wireless service. We know how important it is to be able to communicate with family, friends, and all of your important contacts. That is why any type of spamming, illegal, or otherwise harmful activity can lead to account disablement.
When you use your TextNow service in a way that violates our Terms of Use, you'll see a "Terms of Use" error next time you try to sign into your account. You might be given the option to recover your account, depending on the severity of the violation and whether or not you've received any previous violations. Below, we'll show examples of the errors you might see and what they mean for your account.
Verify Your Email Error
You'll likely see this error first-time violations. In this case, your account might have been flagged by our spam filters. You'll get one opportunity to recover your account, so be sure to review our Terms of Use, because any further violations will result in your account being permanently disabled.
When you see the "Recover your account" message shown below when you login, you can regain access to your account by verifying your email. If you do not see the option to verify your email and recover your account, you may have gotten an "Account No Longer Available Error" (See below for what this means).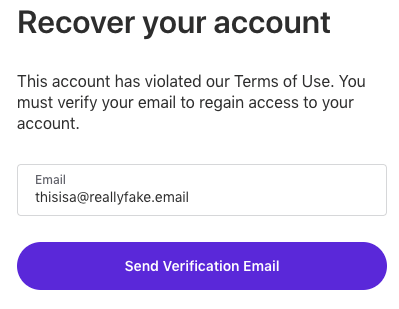 To recover your account:
1. Enter the email address associated with your TextNow account, then click on Send Verification Email and you should see this message asking you to check your email for a verification message:

2. Then, check your email for the verification message. Clicking on the link in the email will take you to a page like this: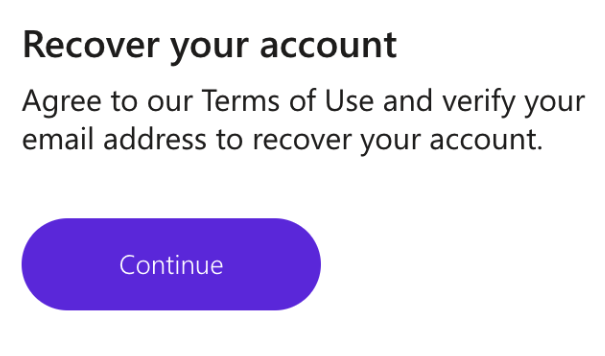 3. Click Continue to verify your email: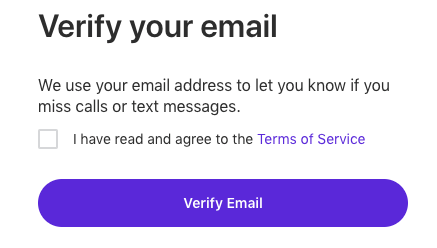 4. Check I have read and agree to the Terms of Service after reading them over, and then click Verify Email: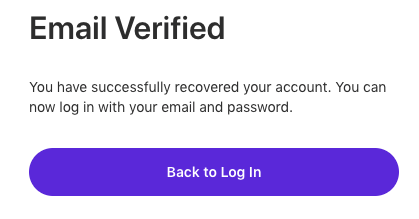 5. And, finally, click on Back to Log In to go back to the Log In page, and you can sign back into your TextNow account.
Account No Longer Available Error
If when you attempt to login you see an error stating that your "account and number are no longer available", as shown below, then your account has been permanently disabled for violating our Terms of Use. In this case, you will not be given the option to recover your account, and TextNow Customer Support is not able to re-enable any account in this state.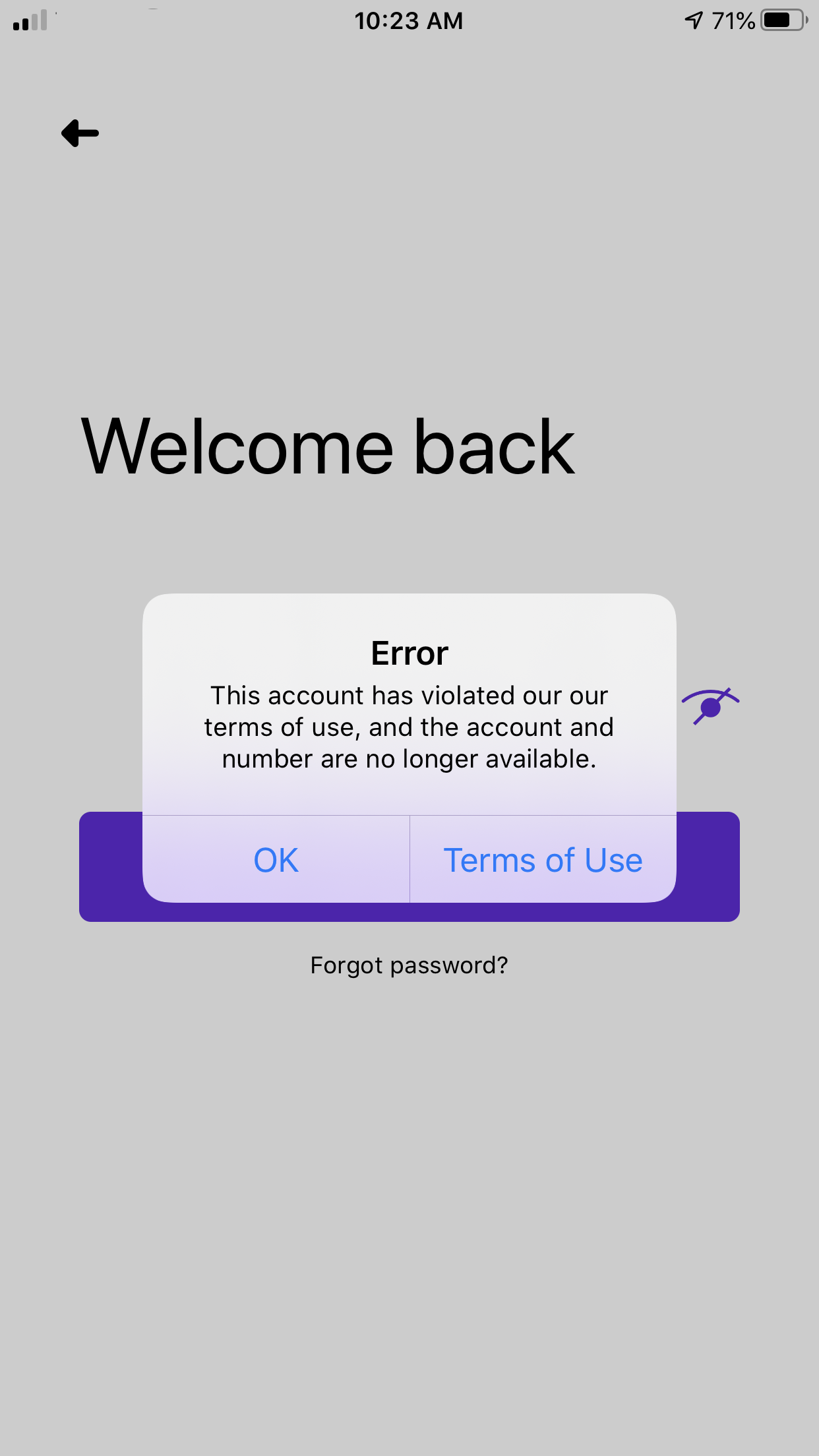 Help! I can't log in, but I don't see these errors.
If you are not able to log in and you do not see either of the Terms of Use errors shown above, please visit our other article for more help!