How to change account info (name, email, number, etc.)
You can update your personal information tied to your TextNow account at any time online or in the app. Below we'll walk you through how to change your password. If you want to see how to update your other information, see this article.
In the TextNow app:
1. Open your TextNow app and sign into your account.
2. Tap on the main menu button in the upper-left corner of the app, and then click on Settings.
3. Click on Account.
4. Select Change password.
5. Enter the new password you want to set, then confirm your old password.
On TextNow.com:
1. Go to your Account page on TextNow.
2. Click on My Account in the top right-hand corner.
3. Click on Settings.
4. Click on Password, confirm your old password and enter a new one.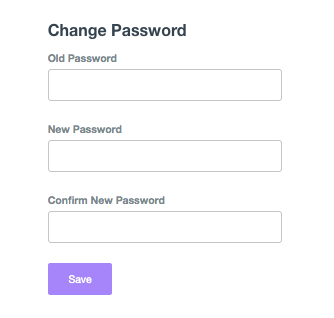 Help! I forgot my password and can't log into TextNow!
If you've forgotten your password, tap on the Forgot? link on the login page of the TextNow app. Enter the email address you used to create your TextNow account with, and we'll send a reset link to that email address. (Don't forget to check your spam or trash folders in your email program in case it gets sorted there by mistake.)