You can make most account-related changes on your own, right here on our Self-Help portal! Here, we'll show you how to access your Account page. From there, you'll be able to:
Accessing your Account Page
When you sign into your account on TextNow.com, it will bring you to your Conversations page. Click on My Wireless Account from the menu on the left-hand side of the Conversations page.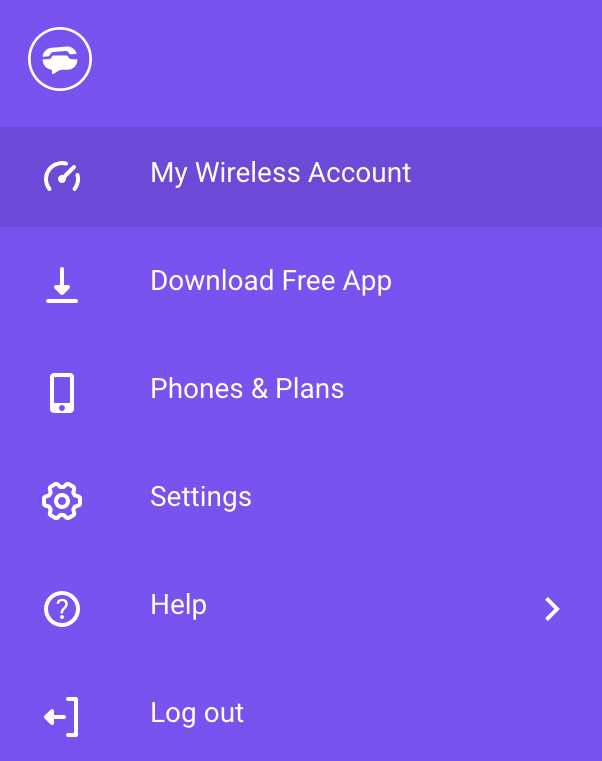 This will then open up your Account page, where you can manage your plan and payments, port your number into or out of TextNow, and access your account settings.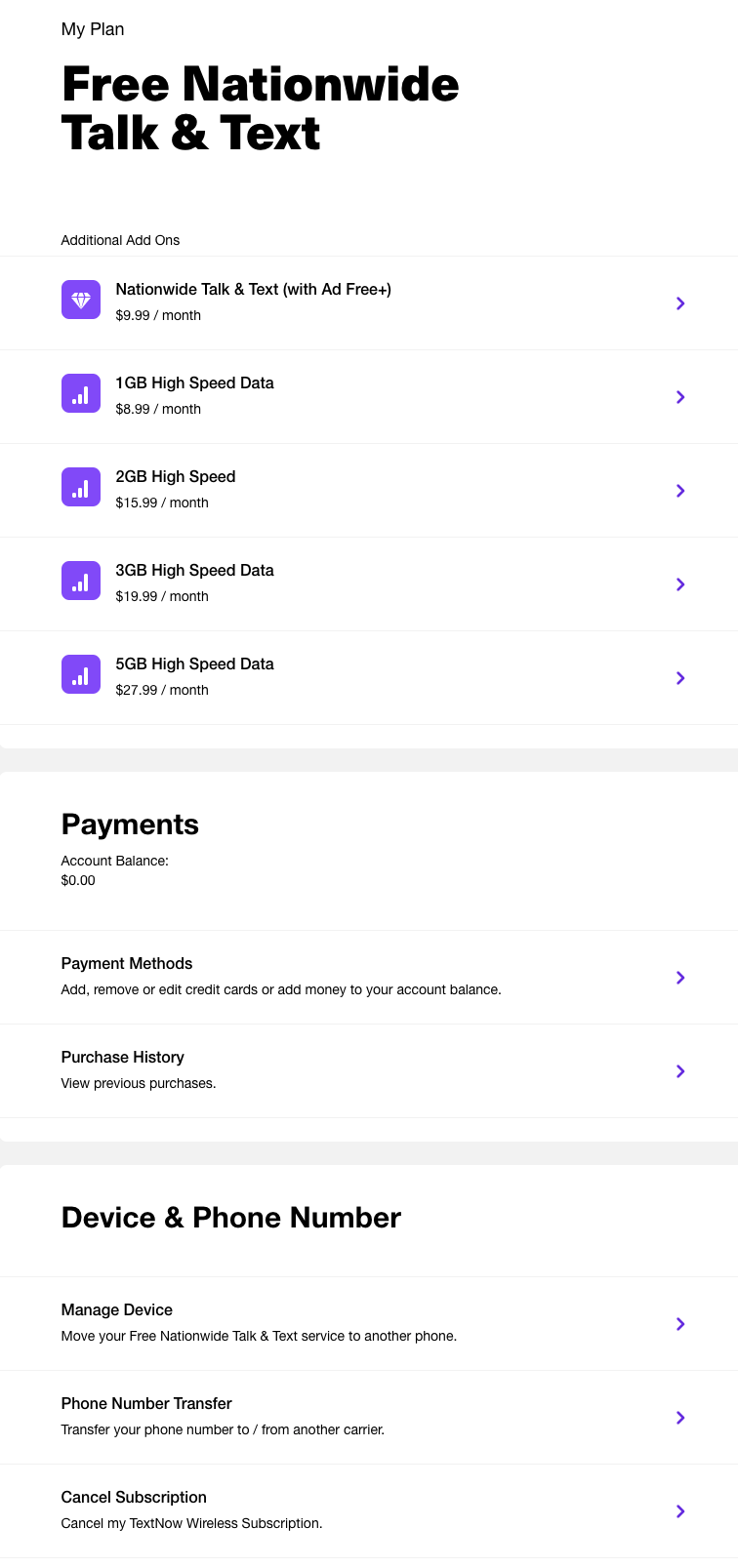 To get to your account settings from this page, tap on My Account in the top right hand corner and choose "Settings":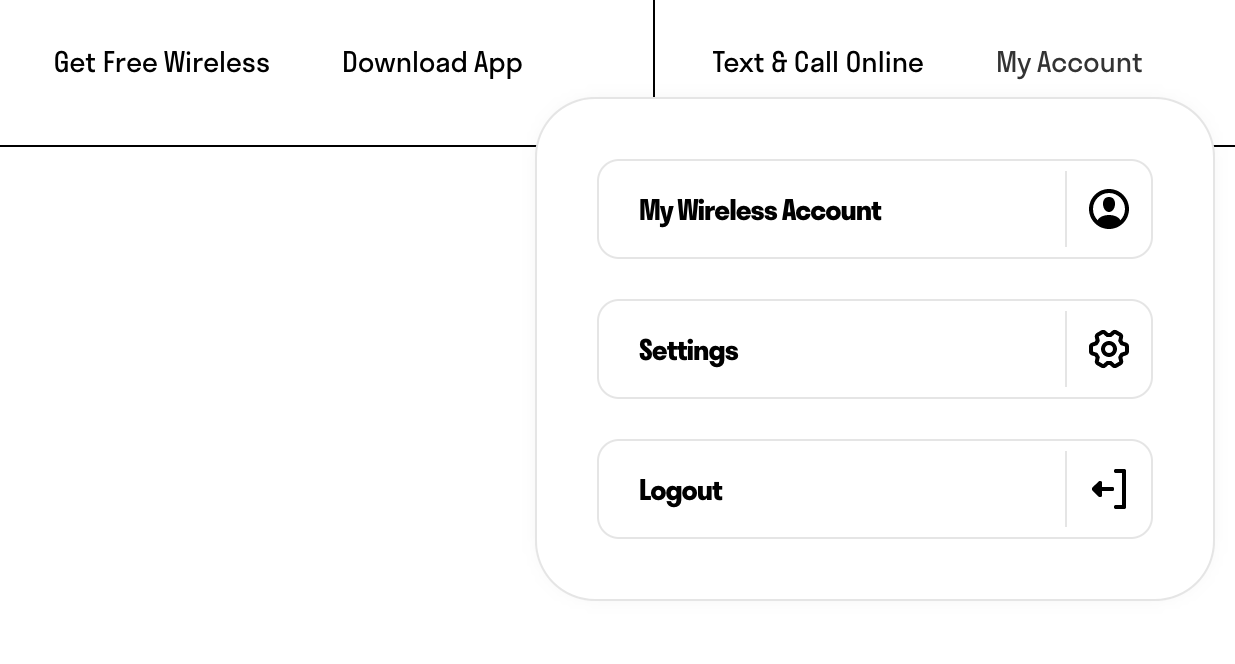 You can also access your account settings from the messaging page by click on Settings.