Want to move your TextNow service to another eligible phone or device? Below we'll go over how to change devices for WiFi-only accounts and wireless accounts that require SIM cards.
Free Accounts (used on Wi-Fi only)
If you're on a free, WiFi-only account, you'll need to do is download the TextNow app on your new device and log in with your account information, then you're ready to call and text anywhere that WiFi is available! To see which devices the TextNow app is compatible with, you can check out this article.
Wireless Accounts (used with TextNow SIM Cards)
If you have another unlocked phone that is GSM compatible (you can use our device checker to find out whether your other device is compatible or not), you won't need to activate your SIM again, you'll just need to follow these steps:
Download the TextNow app on your new device and log into your account.
Take your SIM card out of your old device.
Put your SIM card in your new device.
Set the APN settings on your new device (you can learn how to do so by checking out our guide here.)
SIM Card Sizes
Some phones have different sized SIM card trays, so you may have to use the SIM card sizer tool that came with your TextNow SIM or purchase one online if it doesn't fit in your new device.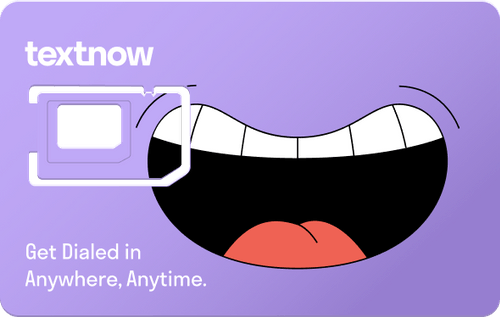 There are three SIM card sizes:
Standard (largest)
Micro
Nano (smallest)
Open your phone's SIM tray and find the SIM size that fits your device. For standard sized SIMs you'll need to use all three pieces fit together, for micro sized SIMs you'll need to make sure the nano SIM is inserted into the middle piece, and for nano SIMs you'll need to pop out the smallest piece to use on its own.