Lock In Number will allow you to keep your number no matter how much you use it. You will not lose your number due to inactivity and it supports receiving verification codes.
How Can I Buy it?
Lock In Number is an upgrade that can be found on the My Store page in the TextNow app for both Android and iOS. You only need to buy it once to be able to use it across platforms (on the same account).
Open the TextNow App > Tap the Menu in top left corner
Tap on My Store
Scroll down and tap on Lock In Number. Follow the onscreen prompts to complete your purchase!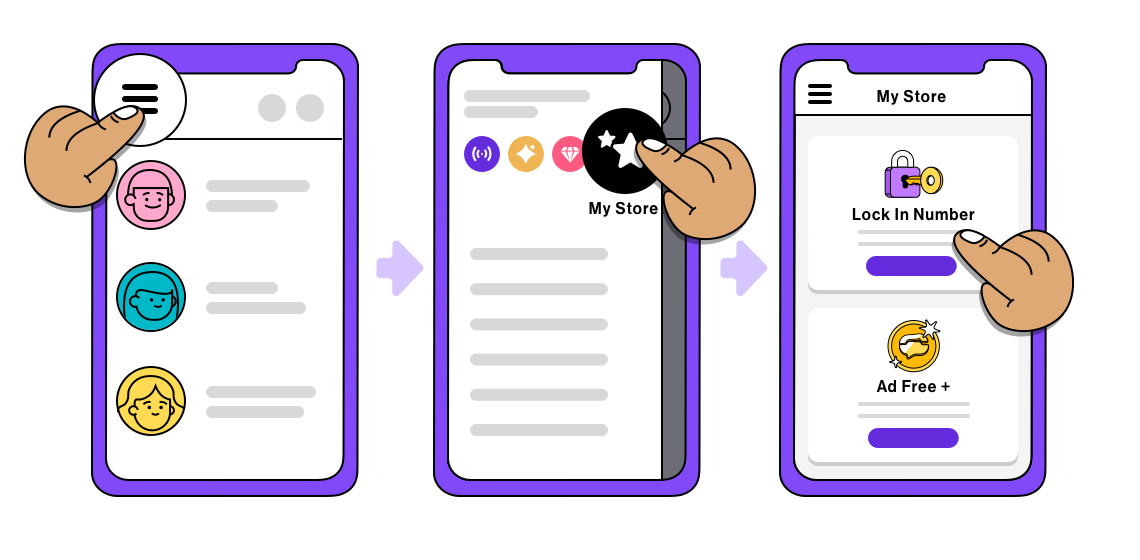 If you have questions or concerns about your service our agents are available every day to help you with any questions you might have. Our chat hours are 10am-5:30pm (Eastern), every day. Just look for the little purple bubble at the bottom of any Help Centre page.
PRO TIP: For the best experience visit us on a different device other than the device that you're contacting us about. That way we can troubleshoot without risking losing the chat.