This feature has got TextNow users excited about using TextNow to communicate with friends and family. Read below to find out more about TextNow's NEW video calling feature.
Who can I call?
You can start a video call with anyone so long as they are in the US or in Canada. They do not need to have TextNow installed. Yes, you read that right, video calling works even for your contacts that are not on TextNow! Video calling will work to recipients on the following platforms with the corresponding browsers:
iOS - Safari
Android - Chrome, Samsung Browser
Desktop - Safari, Chrome, Firefox, Edge
How does it work?
Starting a video call is easy! There are two ways to initiate a call.
Option 1.
Go to the dialer and dial the number you want to start a video call with. If video calling is available a green video call button will appear on the bottom left. Tap it to send the invitation. Whoever you are calling will need to accept the invite link in order to start the video call. Below are the screens from iOS, and Android.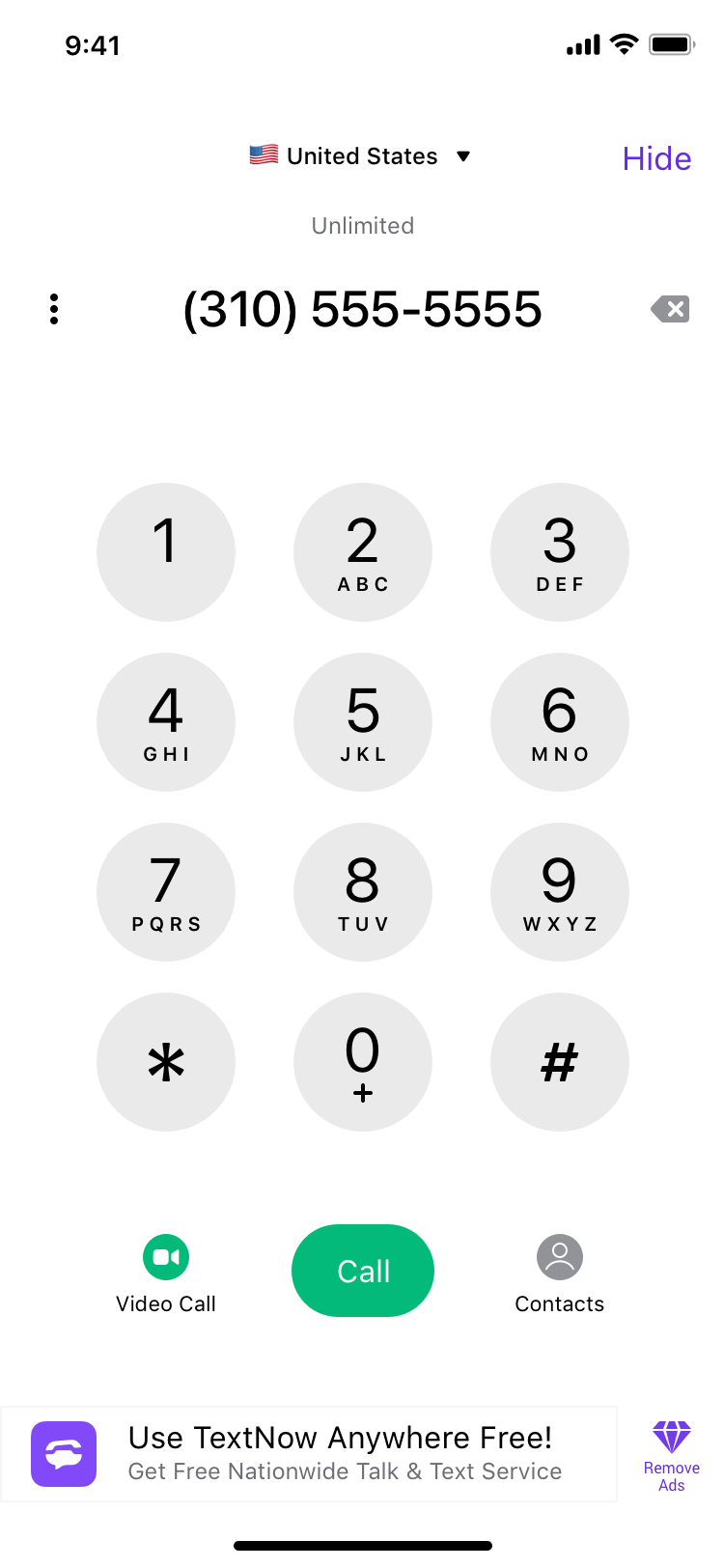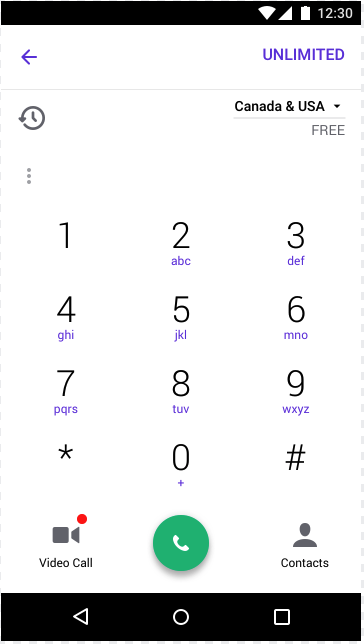 Option 2.
If you already have a conversation open with someone and video calling is available there will be a video call option in the top right corner.
Starting a video call will bring up a prompt letting you know that the recipient will get a link to join the video call. You can tap Start Video Call.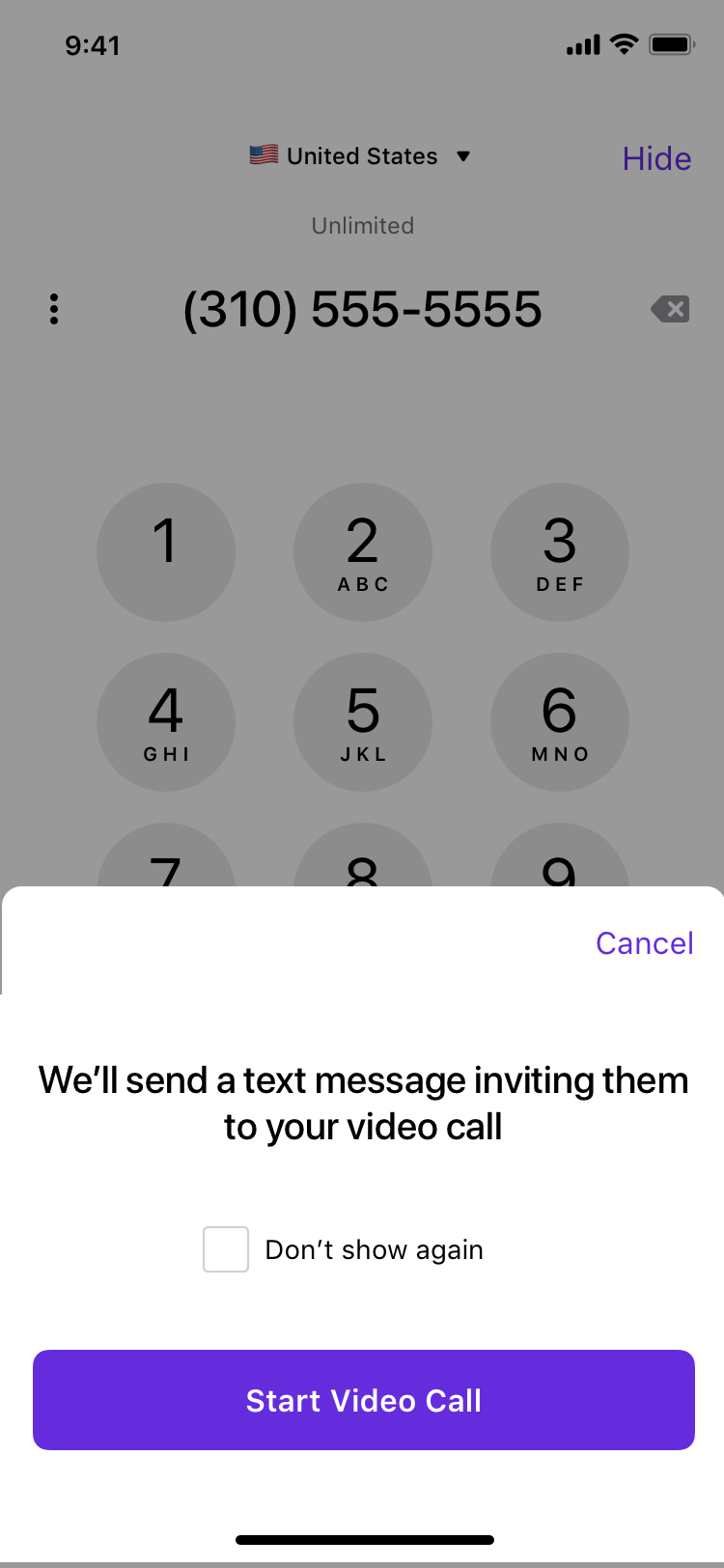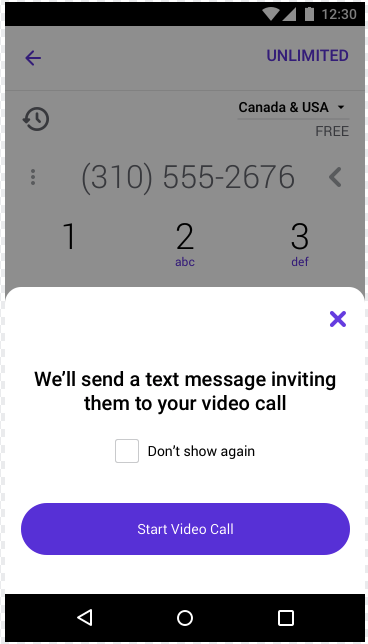 Once the video call has started you will need to accept the microphone and camera permissions. Video calling will not work without acceptance for these permissions.
How can I sign up?
No need! If your phone meets the requirements below and the number is a North American number you should be able to see the video call icon.
Device Requirements
If you are on an Android phone you will need to be running
- Android 7.1 and up
- TextNow updated to 21.17 and up
If you are on an iPhone you will need to be running
- iOS 13.1 and up
- TextNow updated to 21.12 and up
What's the catch?
No catch! We should mention though that to use this feature you will need data. We highly recommend only using it when connected to WiFi or else you may incur unwanted data usage charges on your phone bill.
What's next?
Right now, video calling doesn't support group calling. But we are working on it and hope to have it available in the near future.